Editors-in-Chief
Kenneth Foster, University of Pennsylvania, USA
Fong-Chin Su, National Cheng Kung University, Taiwan
Aims and scope
BioMedical Engineering OnLine is an open access, peer-reviewed journal that is dedicated to publishing research in all areas of biomedical engineering.
BioMedical Engineering OnLine is aimed at readers and authors throughout the world with an interest in using tools of the physical sciences to advance and understand problems in the biological and medical sciences. There are biomedical engineers in countries throughout the world, and the results of their work are scattered and often difficult to access. This publication promotes the rapid and free accessibility of articles for biomedical engineering researchers everywhere. The result is a worldwide community of biomedical engineers who are linked together by their various research interests and their values in promoting benefits to all of humanity.
China's 13th five-year plan offers opportunities in biomedical engineering
http://pulse.embs.org/july-2016/chinas-13th-five-year-plan-offers-opportunities-biomedical-engineering/
"Biomedical engineering (BME) and the medical device industry show a remarkable rise in China, perhaps as a result of previous five-year plans which have emphasized these areas. According to the data of 2015 China Blue Book of Development of Medical Device Industry, during the 12th five-year plan, China focused intently on nurturing medical companies and developing medical equipment, regarding it as an emerging industry. The number of medical equipment manufacturers climbed to 17,211 in 2015, up from 14,603 in 2011..."

Call for papers: Deep learning in biomedical engineering
Deep Learning in medicine is one of the most rapidly and new developing fields of science. Currently, almost every medical device intended for imaging has a more or less extended image and signal analysis and processing module which can use deep learning. It provides quantitative data necessary to make a diagnosis with predicting diagnosis. The obtained quantitative features must be independent of the inter-subject variability and the type of medical device and, above all, must allow for reproducible results in the presence of high noise. The proposed deep learning algorithms should also ensure the independence of the results obtained by the operator of the imaging device and, to be more exact, its position relative to the patient or the parameter settings in the device. In addition, the proposed deep learning algorithms must be tailored for the diagnosis of a specific disease entity. On the other hand, they must allow for reproducible results for high inter-subject variability. These criteria make it difficult to propose a methodology for the deep learning algorithms. This special issue is dedicated to this area of knowledge.

Call for papers: Computational intelligence techniques and data mining in biomedical engineering
Computational intelligence and data mining focuses on machine and data learning in biomedical imaging, computer-aided diagnosis and therapy, and intelligent biomedical image processing and analysis. It develops computational models, methods and tools for biomedical engineering related to computer-aided diagnostics (CAD), computer-aided surgery (CAS), computational anatomy and bioinformatics.
Call for papers: Advances in medical robotics and automation for surgery
Medical robotics in the last few decades has achieved rapid development and has been widely applied in surgical field. The types of medical robotics include neurosurgery robotics, orthopedics robotics, laparoscopic robotics, vascular interventional robotics, prosthetics and exoskeleton robotics, assistive and rehabilitation robotics and capsule robotics. The robotics are important for surgery. Key technological research in medical robotics and automation is now very essential.
Guest edited by Prof Dhanjoo N. Ghista and Prof Kelvin K.L. Wong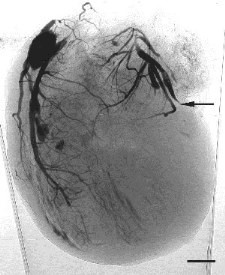 © 2014 Zhang et al.
Call for papers: Biomedical engineering and the heart
Back to top
We are pleased to announce that BioMedical Engineering OnLine is continuing to accept submissions to a special thematic series on Biomedical Engineering and the Heart.
Guest edited by Professor Dhanjoo Ghista and Professor Kelvin Wong, the series focuses on computational analysis of the engineering, medical, and surgical aspects of cardiology.
Read the published articles in the series, or click here for submission information.
Call for papers: Advances in Neuroimaging in Neurological and Psychiatric Disorders
Back to top
Over the last decade, major advances in neuroimaging have provided new opportunities to study the pathophysiological mechanisms of neurological and psychiatric diseases. Emerging techniques also have the potential to be tremendously useful in clinical research and neuroscience. This cross-journal series will focus on the advancement of computational and experimental studies that examine the abnormalities (functional or structural, static or dynamic) of neurological and psychiatric disorders, based on neuroimaging data.
By bringing together research published in BioMed Central journals, we aim to present an overview of state-of-the-art advances in neuroimaging and to highlight their numerous applications within clinical medicine and neuroscience.
Click here to read the published articles in the series, and for submission information.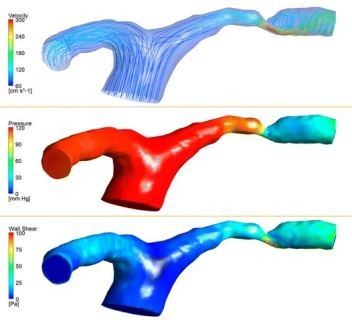 Our data and software availability policy
Our journal's policy is for all data, previously unreported software or custom code described in the manuscript to be made freely available for any scientist wishing to use them for non-commercial purposes, without breaching participant confidentiality. All authors must include an 'Availability of Data and Materials' section in their manuscript, detailing where the data, software or code supporting their findings can be found. Authors who do not wish to share their data and materials must state that it will not be shared, and give the reason. However, these authors are still expected to make their data and materials available to reviewers on a confidential basis. Please see BioMed Central's Editorial policies page for more information.