Articles
Research

Published on: 12 February 2015

Review

Research

Published on: 22 August 2012

Review

Published on: 22 April 2004

Research

Published on: 28 November 2012
Editors-in-Chief
Kenneth Foster, University of Pennsylvania, USA
Fong-Chin Su, National Cheng Kung University, Taiwan
Aims and scope
BioMedical Engineering OnLine is an open access, peer-reviewed journal that is dedicated to publishing research in all areas of biomedical engineering.
BioMedical Engineering OnLine is aimed at readers and authors throughout the world with an interest in using tools of the physical sciences to advance and understand problems in the biological and medical sciences. There are biomedical engineers in countries throughout the world, and the results of their work are scattered and often difficult to access. This publication promotes the rapid and free accessibility of articles for biomedical engineering researchers everywhere. The result is a worldwide community of biomedical engineers who are linked together by their various research interests and their values in promoting benefits to all of humanity.
Featured article: Development of gait motor control: what happens after a sudden increase in height during adolescence?
In this article Maria Cristina Bisi and colleagues investigate how a growth spurt affects various gait components, including the stability, smoothness, and regularity of movement. They find that growing adolescents have increased gait complexity, and decreased regularity, but that stability is not adversely affected.
This article was nominated as the best methodological article from the Societa' Italiana di Analisi del Movimento in Clinica 2015 conference.
The authors of this article have also written an entry on the BioMed Central blog, On Biology: 
How does a growth spurt affect gait?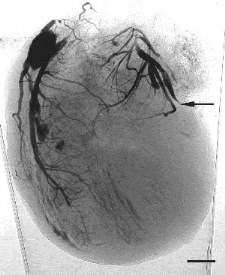 © 2014 Zhang et al.
Call for papers: Biomedical engineering and the heart
We are pleased to announce that BioMedical Engineering OnLine is continuing to accept submissions to a special thematic series on Biomedical Engineering and the Heart.
Guest edited by Professor Dhanjoo Ghista and Professor Kelvin Wong, the series focuses on computational analysis of the engineering, medical, and surgical aspects of cardiology.
Read the published articles in the series, or click here for submission information.
Call for papers: Biomedical engineering and the heart
Over the last decade, major advances in neuroimaging have provided new opportunities to study the pathophysiological mechanisms of neurological and psychiatric diseases. Emerging techniques also have the potential to be tremendously useful in clinical research and neuroscience. This cross-journal series will focus on the advancement of computational and experimental studies that examine the abnormalities (functional or structural, static or dynamic) of neurological and psychiatric disorders, based on neuroimaging data.
By bringing together research published in BioMed Central journals, we aim to present an overview of state-of-the-art advances in neuroimaging and to highlight their numerous applications within clinical medicine and neuroscience.
Click here to read the published articles in the series, and for submission information.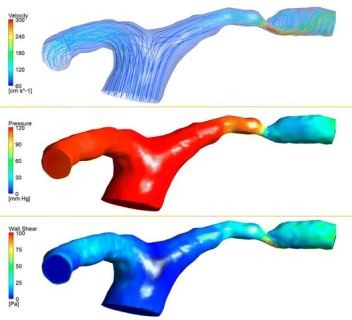 Our data and software availability policy
Our journal's policy is for all data, previously unreported software or custom code described in the manuscript to be made freely available for any scientist wishing to use them for non-commercial purposes, without breaching participant confidentiality. All authors must include an 'Availability of Data and Materials' section in their manuscript, detailing where the data, software or code supporting their findings can be found. Authors who do not wish to share their data and materials must state that it will not be shared, and give the reason. However, these authors are still expected to make their data and materials available to reviewers on a confidential basis. Please see BioMed Central's Editorial policies page for more information.